2022 KANSAS CITY BRIDGE SEMINAR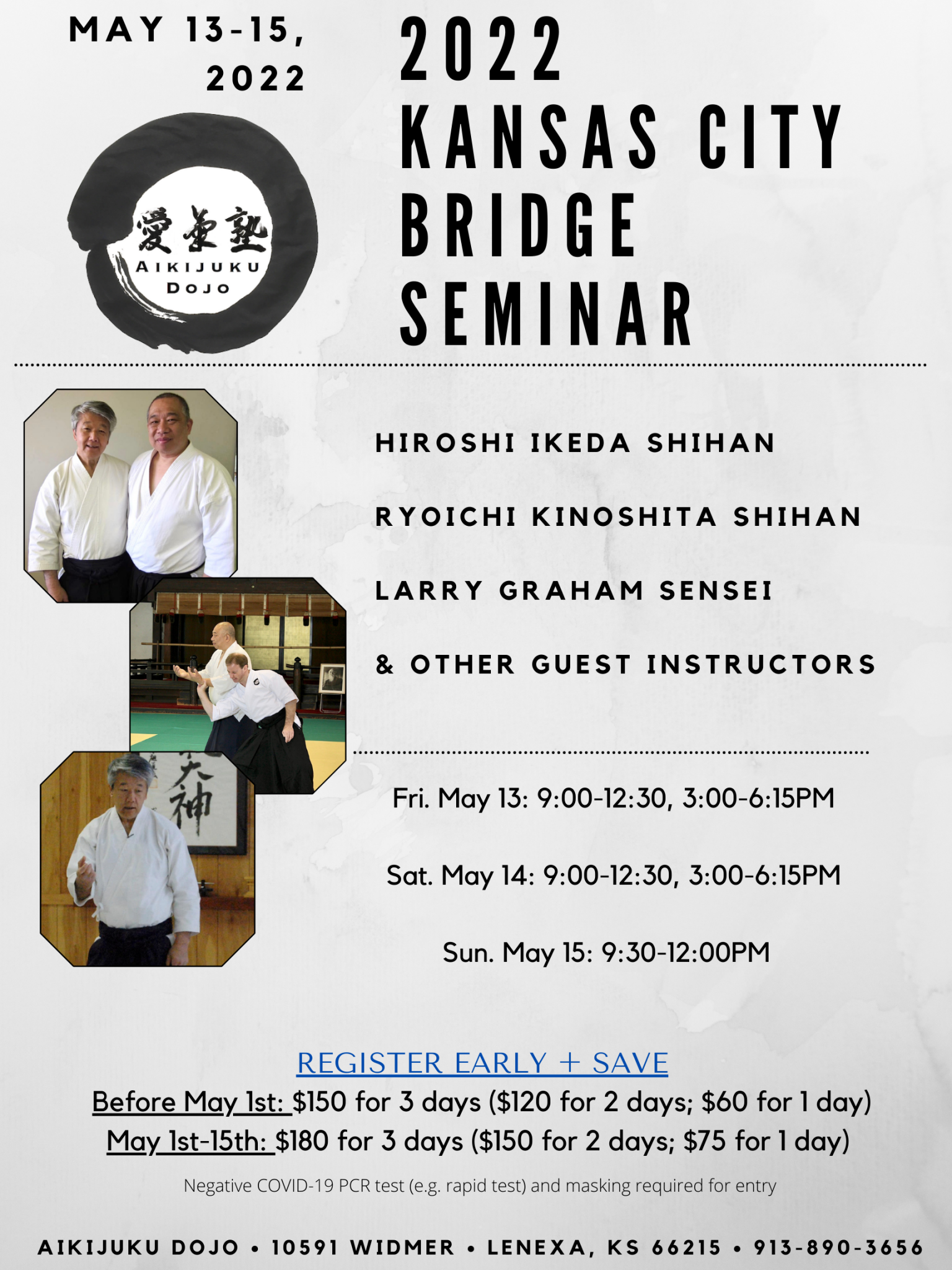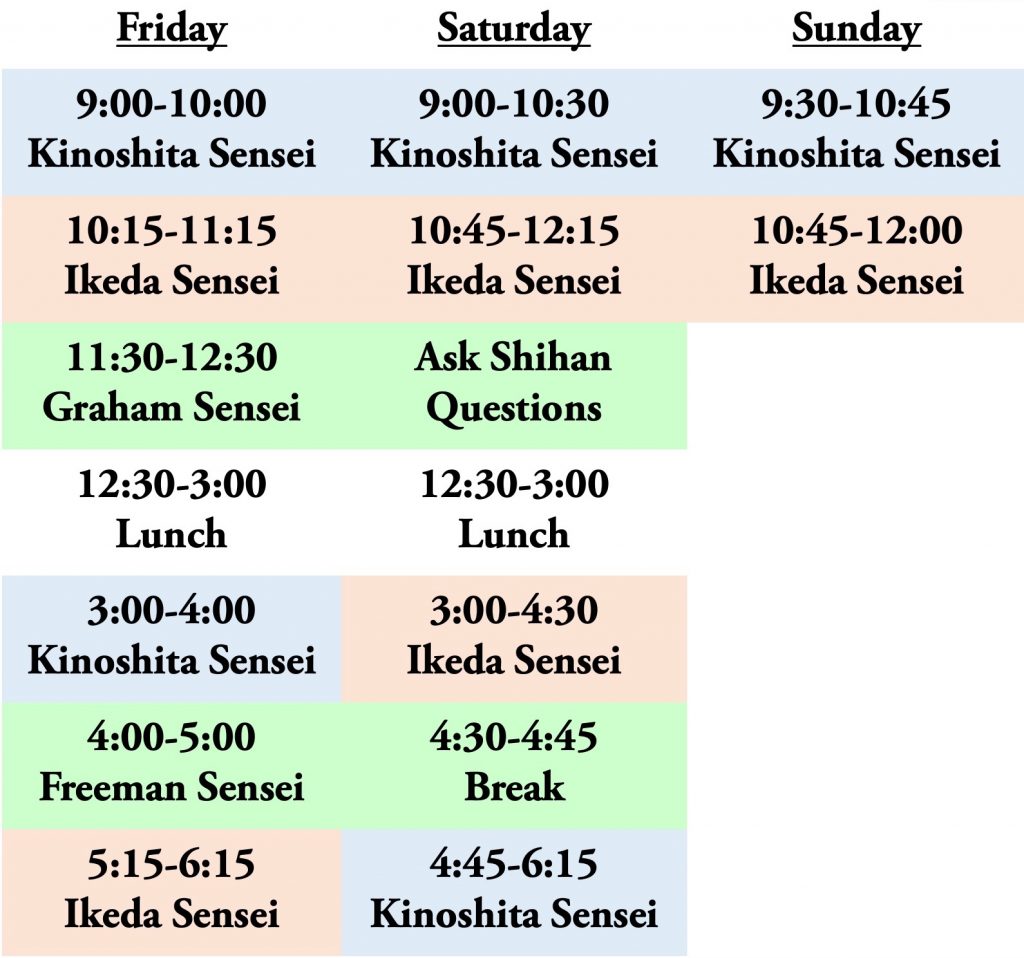 Join us for the 7th annual Kansas City Bridge Seminar 2022 located at our dojo. Come for all three days if you are able, if not we are offering 1 and 2 day tickets as well. 
The seminar will be held May 13th – 15th, 9 AM – 6:15 PM, at Aikijuku Dojo, 10591 Widmer Ln, Lenexa KS, featuring Hiroshi Ikeda Shihan, Ryoichi Kinoshita Shihan, and more regional Guest Instructors.   
Hiroshi Ikeda Shihan is founder and chief instructor of Boulder Aikikai. He began his study of aikido in 1968 at the aikido club of Kokugakuin University in Tokyo, of which Saotome Sensei was the chief instructor. Upon graduation, he trained regularly at Honbu Dojo and at Saotome Sensei's Remeijuki Dojo. In 1978 he followed Saotome Sensei to the U.S. and in 1980 established Boulder Aikikai. Ikeda Shihan is world famous and travels extensively conducting Aikido seminars within the U.S., Europe, and other parts of the world.
Ryoichi Kinoshita Shihan began Aikido training under Abe Seiseki Shihan in 1974. At age 24, he became a live-in student of Abe Shihan. From 1996 to present day, he has been director and head instructor of Suisenkan Aikido Dojo in Suita, Japan. He instructs full-time in Osaka, Kyoto, and Nara. As a longtime student of Abe Sensei, calligraphy teacher of Osensei, Kinoshita Sensei studied calligraphy as well as Aikido with Abe Sensei for 30 years. 
Please join us for what will prove to be a uniquely valuable training experience.
For more information please contact Theresa@aikijuku.com. 
Negative COVID-19 PCR test and masking is required for entry to the seminar.